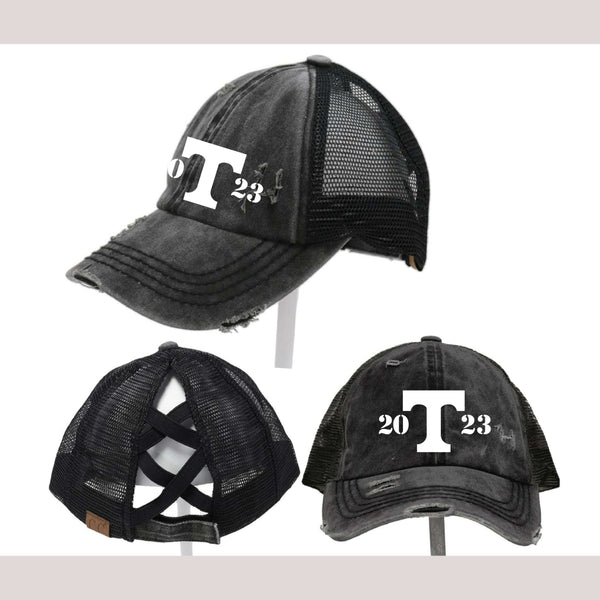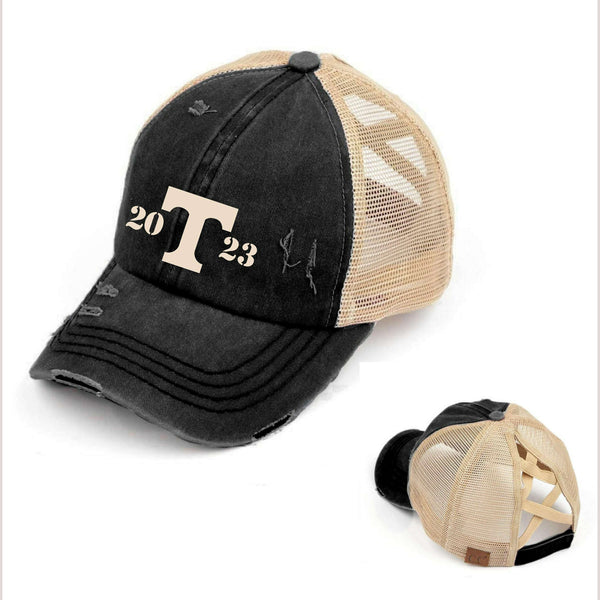 Ladies, get your CC Beanie High Pony Tail Hat with the USS TN SSBN Gold Crew Logo embroidered on it.
 This High Ponytail CC Ball Cap is your newest favorite ball cap!  It features an ALL NEW HIGH PONY criss cross design allowing you to wear your pony at varying level with a trendy twist!

This hat is unstructured.